What are the advantages of installing a GPS motorhome tracker in your vehicle?
See how motorhome tracker devices can benefit you
Imagine this scenario. You wake up one morning and look out the bedroom window. All seems well until your eyes move over to where your campervan is usually parked. You double-take as you realise that your campervan is no longer where it should be. Your heart sinks and your palms become sweaty. The panic of what your eyes are telling your brain begins to set in. Your pride and joy is gone. A thief has stolen your motorhome.
All too often, this scenario is playing out across the country, and the number of motorhome, campervan and caravan thefts is increasing year on year with no sign of it letting up.
Motorhome, campervan, and caravan sales have skyrocketed since the start of the global COVID-19 pandemic as people look for alternative ways to get away on their holidays after strict travel rules were brought in by many countries across the world.
For many owners of these kinds of vehicles, their motorhome is their home from home, a place where they can relax and spend quality time with their friends and family away from the hustle and bustle of normal life. Yet despite the love for these vehicles that owners have, they are failing to secure the vehicle properly or add the means of getting the vehicle back should the worst case happen and it gets stolen.
Recent surveys have suggested that only 13% of motorhomes and only 6% of campervans have a GPS tracking device installed meaning that criminals can easily steal these vehicles and within a short space of time they can be moved on with no way of finding them once they are out of sight.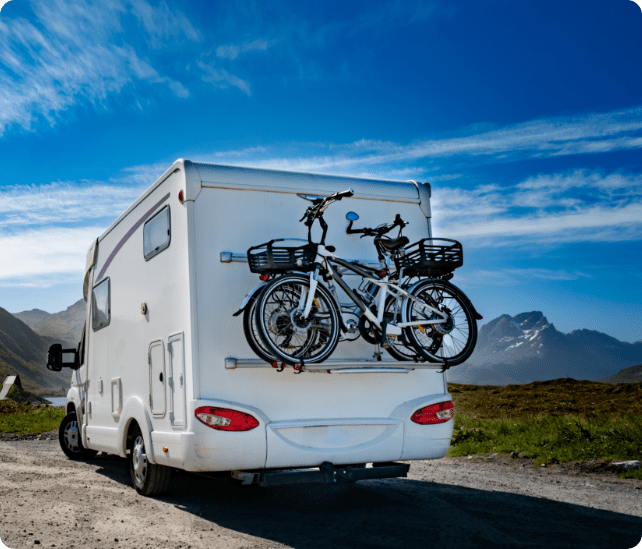 So how can GPS motorhome tracker devices help?
Should the worst happen and your motorhome is stolen, chances are the vehicle will be long gone before you know anything about it. With a GPS tracker installed on your vehicle, you give yourself a fighting chance of finding your vehicle and being able to alert authorities to its exact location in order to get your vehicle safely recovered.
With a GPS tracker installed on your motorhome or camper, you can quickly login to the web software or mobile app and see the location of your vehicle live on the map. You can also see location history for the last 30 days in order to get a picture over time of the location of the vehicle after it was stolen.
GPSBob has a great range of GPS tracking devices that are perfect for tracking motorhomes, camper vans, caravans, and much more, all with no subscriptions or monthly fees and at super prices.
We've made our offering super easy – simply choose a GPS tracking device, we ship your unit, you install the unit, and Bobs your uncle! Get up and running within minutes and gain peace of mind over the security of your cherished motorhome. See how it works here or learn more about our Home Plan software and how that can benefit you as a motorhome owner